Arfgh! my body clock is broken because of parties and my heart and mind are still uncertain because of loving. sigh. It's like i'm left broken and have no idea what i'm doing. You'll often see me now, tulala. The expresion I always do that bugs Erick. He says, I got this certain look that he doesn't know if i'm happy and contented or I hate what I'm doing. I dunno. should I hate what I'm doing? What I hate is that I lost so many points according to Rod. Darn it! It's not my fault I don't have gay friends. Wait, what points? For what? Oh yah, turn-off. I need a group of gay friends. I need to learn. I need to enjoy who I am. I need people who'll accept me. I need belongingnes. Sigh. I need to get involve with my gay life.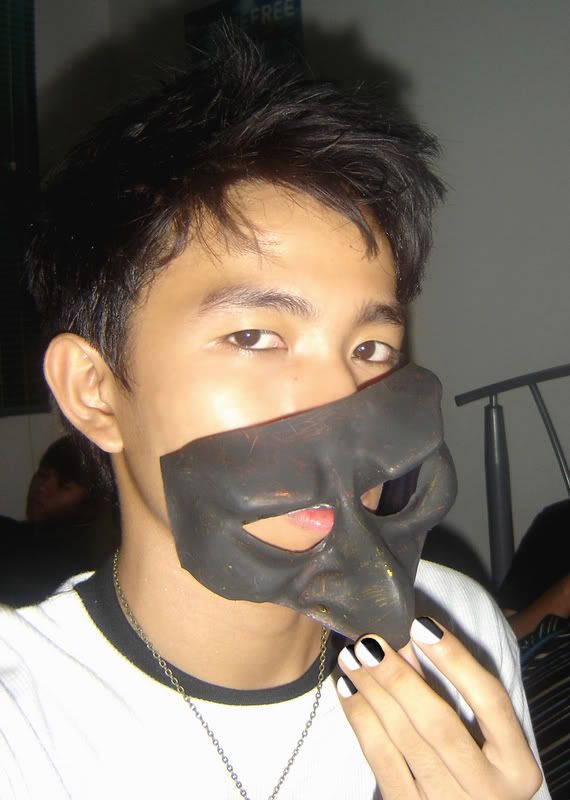 *click the picture to see my gay friends and the fun we had in malate last Saturday.
My super shit, ex boyfriend and I had a chat. It's nothing to fuzz about..
Drew: Is this Bonn Vener Monzon?
Drew: Is this Bonn? ... Kamusta ka na?
Me: I don't know what you're talking about.
Drew: So this is Bonn. You gave my number daw to a guy with the name Geoff?? Kamusta na po?
Me: I don't give anyone's number and I don't know any guy named Geoff. Get Lost.
Drew: Bitter still. Gawd. I'm Sorry.. But I don't have to say Sorry Forever.
Me: You don't have to. I understand and accept that it's in your nature.
Drew: Is this you?? Is this Bonn?? Parang hindi. Btw. The guy told me you're lying.
Me: Yah. It's not me. I don't lie.
Drew: I really would like to apologize, but now I know you won't accept it. Maybe never. Well, I see nakapagmove on ka na agad. And I'm happy you did. I pray for you good fortune.
Me: Thank You. Don't worry, you're forgiven.
Drew: Galit ka pa ata eh? Sorry talaga. I hope we can be friends... I really hope so. Kung alam mo lang yung sermong inabot ko from my friends dahil sayo hehe. Botong boto kasi sila sayo. Pero di nga? Am I?
Me: Friends? They don't deserve someone like you. Yes, you are forgiven kaya wala na tayong dapat pagusapan pa.
Drew: Kei Kei. That's all. Kei Kei.