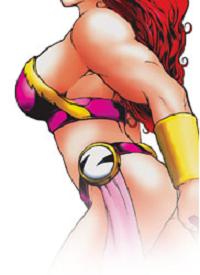 Ikaw na kaya si Zsazsa?
Tanghalang Pilipino
Zsazsa Zaturnnah (Ze Muzikal)Auditions - Ever!
When : November 29, 2005 2PM-8PM
December 6, 2005 2PM-8PM
Where : Bulwagang Amado Hernandez(Conference Room)
Ground Floor, CCP Main Bldg.
Requirements:
1. Must be at least 18 yrs. old
2. Preferably with theatre experience
3. Can sing very well (We mean it!)
4. Resume with 2x2 headshot (or bigger)Auditionees must BELT OUT A COMIC RENDITION OF ASERIOUS SONG (a capella or accompanied byminus-one/music piece), complete with DANCE STEPS ORMOVEMENT (Yes, solo production number ito.)
NOTE:Wearing of costume is strongly encouraged.
Please register by phone beginning November 22, 2005.
For more details, call the TP office at 832-3661 or832-1125 locals 1620/1621. (pero utang na loob, walang mga nakapagngingitngit na tanong para hindi ma-IM ang mga dakilang taga-TP at mabagsakan kayo ng phone, ok?) =)
Tanghalang PilipinoResident Theater Company of theCultural Center of the Philippines
Roxas Blvd., Pasay CityOffice
Telefax: 832-3661CCP
Trunkline: 832-1125 local 1620 & 1621
(Tuesdays to Fridays)